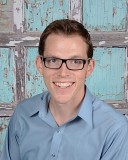 Lower Elementary Assistant Teacher
I am a proud husband and a father of a Montessori student. I started out as an artist after earning my Bachelor of Fine Arts degree from the Savannah College of Art and Design in 2009. I have since had a number of jobs but have always been passionate about teaching. 
Read Bio
Zach Bassett – Lower Elementary Assistant Teacher
I am a proud husband and a father of a Montessori student. I started out as an artist after earning my Bachelor of Fine Arts degree from the Savannah College of Art and Design in 2009. I have since had a number of jobs but have always been passionate about teaching. Shadowing in a Montessori classroom lead by my sister-in-law for a week totally changed my approach to being an educator as well as informed me and my wife's decisions as parents.
As a child I was creative but literacy was a struggle, so I really appreciate that most subjects are first handled in a concrete and tactile way before the students later use the same concepts abstractly in their mind. This accommodates and incorporates multiple learning styles and really makes sure to leave no child behind or unchallenged. They can move as fast or slow as they need through the material, and get as much or as little assistance as necessary.
Peer pressure can become more of a factor in a student's social and personal development every year they are in school, but the Montessori approach to education fosters strong, self-motivated, and independent students who, at their core, are confident of their own identity and understanding of others'.
I enjoy spending my personal time with my family most of all, but also like watching movies, as well as drawing and writing stories.