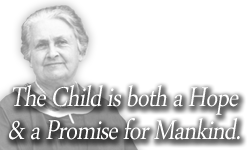 As adults we want our children to grow up to become compassionate, kind-hearted, caring individuals. Of course, we all want that. We may even tell our children to be kind and caring. Our children may hear our words, but even more importantly, children learn by observing our actions. Remember opportunities to show compassion do not occur by appointment, may arrive unexpectedly, but certainly are always carefully observed by our children. We want to role model that ANY time is the RIGHT time to engage in acts of service.
As educators, we have the wonderful ability to mindfully prepare the opportunity for our children to engage in act of services in order to nurture their inert desire to give of themselves in order to help others. Just this morning RMS received a very nice letter from St. Jude Children's Research Hospital thanking us a third time for our contribution in the Spring during our Annual Trike-a-Thon. St. Jude has recently published their list of Top 100 contributing schools in the nation and our little school has made the list. It can be viewed on www.stjude.org/trike100 We could not be more proud.
This month (September) we have kicked off our Compassion projects and are quickly providing children loads of opportunity to enlist again this year. We are participating in the nation wide plan to Reverse Litter and have pledged that at minimum, our families will pick up at least 10 pieces of litter/ per week and we are in process of tallying the litter we are removing from the environment.
Our Upper Elementary Students have been spending one P.E. period walking approximately 1-2 miles in their Annual "Miles of Hope" compassion project. They first secured pledges to donate an amount per mile walked and acquired sponsors. All money earned during the year will be donated to Senior Source to help provide materials for music therapy to senior citizens diagnosed with Alzheimer's.
Next month (October) we plan to participate in Trick-or-Treat for UNICEF. So if you see any students in costumes knocking on doors with small Orange boxes asking for donations for UNICEF, know that you aren't just providing them with money, but are instead providing the opportunity to be observed being compassionate. All money earned from Trick-or-Treating will be donated to support the Child Refugees of Syria.
Remember, ANY time is the RIGHT time to engage in service. As Maria Montessori says, "The child is both a hope and a promise for mankind."