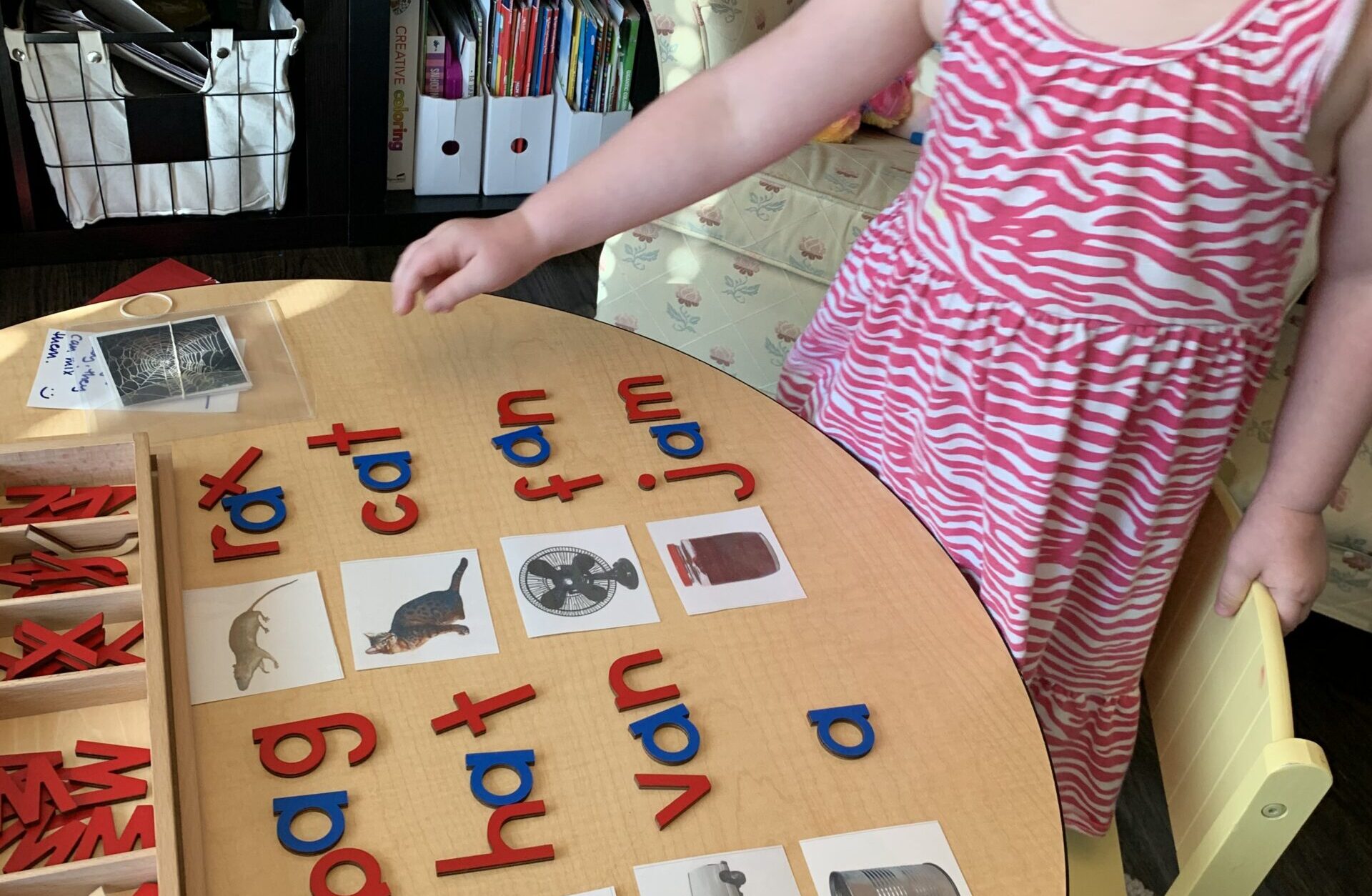 When I took on the task of being the Children's House teacher for our At Home program, I had to carefully consider how I could make this medium successful for everyone. Because of our crash course in the spring with virtual learning, I knew it would be a challenging year for all of us: teachers, families, and children alike. But I had also learned from that experience in the Spring that what a child needs, first and foremost, is to sustain connection with people in their families and greater communities.
On our first day online, back in March, I remember being apprehensive about how we would engage such young children on a screen. As a Montessori teacher? Oh the horror! I couldn't imagine them paying any attention whatsoever. I thought it might last for 5 minutes before we lost them. Logging on that morning I'll never forget how I began hearing children's voices, just as bewildered as any of us, pointing at the screen. Over and over I heard the same words from different children. "Hey look-my school is here" "Hi friends! How silly is this? Your school IS here!" and so we began.
The oft repeated mantra Follow the Child is the 'nut shell' of Montessori philosophy. As Montessori teachers, we're trained to do many things, but the most important part of our training comes from the philosophy, in which we come to understand the inherent dignity that exists in every child. Through this understanding, we recognize the triad of connection that links the child, the environment, and the teacher. We learn to observe children in a purposeful way, to identify barriers between them and their environment so we can lead them to work that will ultimately reveal to them the joy of learning in a meaningful way. How can we do that work when the environment is off limits? We do it best when we follow the child. When we recognize, as they did, right away, that the environment is where we say it is. The environment is where all are, together.
I'm not going to pretend that this is ideal. I can't wait to be back in the classroom. But it's been pretty fun. Every week I send each child a special box, designed with them in mind. They return the work the following week, and post pictures of what they did on our classroom app. Parents can share ideas and learn from each other. We're still working with the movable alphabet, teen board, binomial and trinomial cubes, golden beads, as well as other solid Montessori materials. I supplement those materials with developmentally appropriate, purposeful activities made by me. Some children have even made or adapted their own Montessori materials. Between the pictures I see of the children working from home, discussions over Zoom with their parents, and the daily interactions we have together in class, I am still observing them with my Montessori eyes. I see children growing and expanding their knowledge base from stories we are reading. I see children forming connections with each other and developing confidence in their abilities. I see children who are happy to come to school.
Children are more resilient than we understand, and I have a class of resilient friends that join me every day. We read books, sing songs, and have conversations with each other. We share our thoughts and observations and they call each other 'friend.' They've been willing to take this mission on with me, for the opportunity to engage in their community with other children, and I'm so proud of how they've shaped the classroom with their own contributions. This pandemic has touched every corner of this world and is now forever a part of our human history. I hope they remember this time as something that made them really brave, and that they got through together as a community.
-Ms. Mamie Joseph