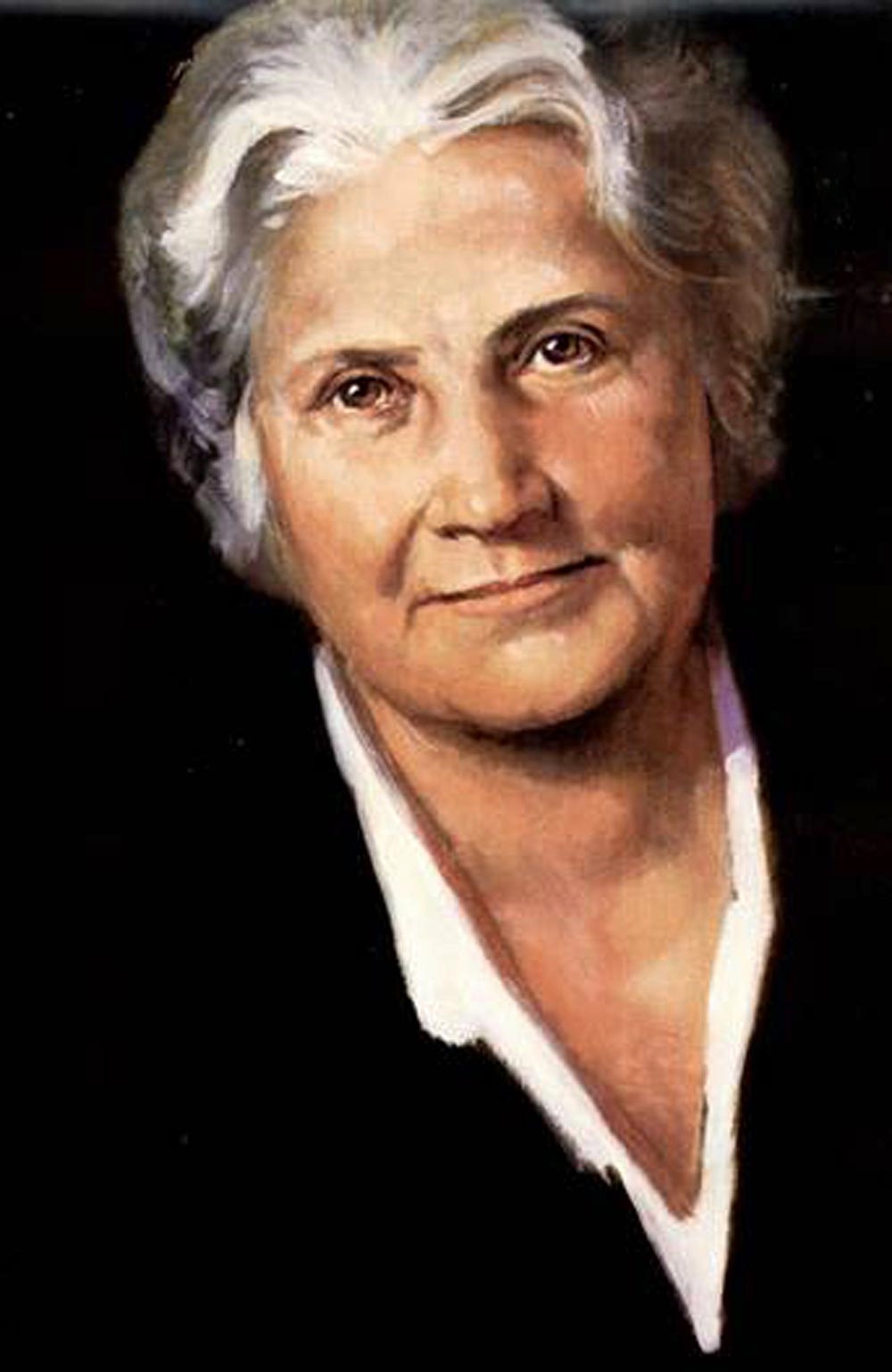 Today marks Maria Montessori's 150th birth anniversary. Born on August 31, 1870 in Chiaravalle, Italy, Montessori was the first female to study medicine during her time. She was not allowed to be in the same room as the male students when there was a body to examine and had to study it alone once the class was over. Yet she persevered until she graduated. She became an assistant doctor in a mental health clinic, where disabled children were treated as if they were ill. So as part of their treatment, she decided to give the children love and respect. She knew that for the children to give their best, all they needed was to believe in themselves. Through her scientific observations, she developed learning materials and activities that she realized could work with any child and what is now widely recognized as the Montessori method. She wrote numerous books and articles, and traveled the world giving courses and lectures. She helped hundreds of other teachers learn about and use her revolutionary method. Even though she died in 1952, the legacy of her work continues today in Montessori schools around the world.
I cannot help but notice the parallelism between Maria Montessori during her time and our amazing Montessori staff and teachers of RMS during our time. Maria Montessori was a trailblazer; though her dream to be the first female doctor seemed near impossible, she persevered and succeeded. She was revolutionary; she researched child development and tried out new ideas, with great results. I see the same spirit in our staff and teachers, especially during our global pandemic. When the schools shutdown, they were quick to act and learned how to teach virtually while keeping with the Montessori method for the remainder of the school year; they persevered and succeeded. And now as the new school year is underway, our staff and teachers were eager to get back in their classrooms and reunite with the children. Although new procedures and protocols had to be set in place, they were resilient and flexible with every new change. The way we were used to doing school had to be revolutionized and they were onboard for the whole ride! What is most impressive is how they adapted to the adjustments and additional responsibilities yet managed to stay true to Montessori's philosophy of learning. The worldwide crisis could have easily discouraged and deterred our teachers and staff from moving forward and yet they took it as an opportunity to learn more and create new and innovative ways in the spirit of reaching the child. The global pandemic proved that being a teacher is not only about how much knowledge you can impart, it also takes "can do" attitude and a positive spirit.
Thank you, teachers. Thank you, Maria Montessori.
"The training of the teacher…is something far more than a learning of ideas. It includes the training of character; it is a preparation of the spirit." -Maria Montessori