AMS Accreditation
Redeemer Montessori School
is the first Montessori school in Dallas to be fully accredited by the American Montessori Society.
Read More
Admission Process
At
Redeemer Montessori School
, to begin the admission process, parents interested in placing their child in the school should first tour RMS with the Director.
Contact us Today!
A completed application form must be submitted to activate a place in the waiting pool. When space becomes available, placement of children from the waiting pool is done according to the following considerations:
Read More
FAQs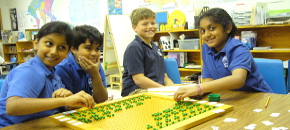 In a Montessori classroom materials and curriculum center around Practical Life, Sensorial, Language Arts, Mathematics, and Cultural Subjects, including Geography,
Spanish, and Science.
Read More
Parents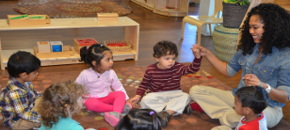 The students, parents and staff of RMS are members of a close nurturing community. Parental involvement is essential to the program and to each child's learning.
Read More