AMS Accreditation
Redeemer Montessori School
is the first Montessori school in Dallas to be fully accredited by the American Montessori Society.
Read More
Montessori Elementary
Lower Elementary (ages 6-9)
Upper Elementary (Ages 9-12) At Redeemer Montessori School, our AMS Montessori elementary curriculum provides unlimited opportunities for exploration of interdependent study areas, including mathematics, geometry, grammar, reading, history, geography, earth science, zoology, botany, art, science and music.

Read More
FAQs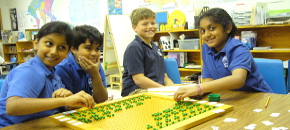 In a Montessori classroom materials and curriculum center around Practical Life, Sensorial, Language Arts, Mathematics, and Cultural Subjects, including Geography,
Spanish, and Science.
Read More
Parents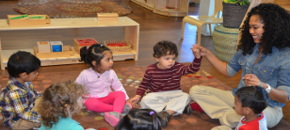 The students, parents and staff of RMS are members of a close nurturing community. Parental involvement is essential to the program and to each child's learning.
Read More